The Pink Trunk is a small business owned and operated by a black woman based inthe Kansas City, MO area.Our accessories boutique is the best exclusive brand that provides pieces for women to feel their most beautiful self.We offer a curated collection of quality handbags, statement earrings, jewelry and boob tape. Some of our items are picked for your style and some were handmade with love for your look.When you shop with The Pink Trunk, you are receiving a special gift that elevates your look and style. We welcome and thank you for being apart of this exclusive community of women. We look forward to seeing you thrive in your most confident, feminine and fun self.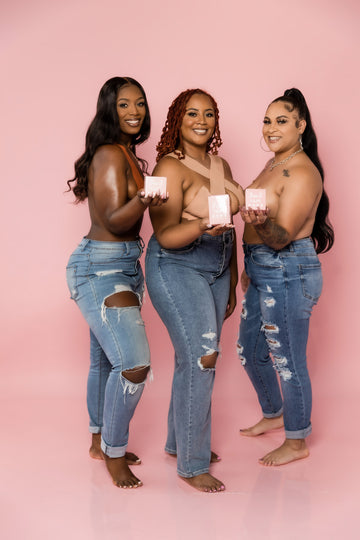 Our Mission
- Support women to be confident through self expression by accessorizing.
- To establish & build trust with our customers and future customers wih our policies, procedures and corrective actions if any occur.
- Connect with other small businesses and creators to provide employment or contract opportunities to women owned businesses.
- Empower young women from underserved communities to become leaders and entreprenuers.
Our Vision
At our accessories boutique, we strive to be the go-to destination for all millennial women looking to express their unique sense of style. We believe in empowering our customers to create a look that reflects their individual personalities and styles. Our vision is to provide a wide variety of products that are both fashionable and affordable, enabling our customers to express their individual style. We strive to be the trendsetters in the accessories industry, offering innovative products and fresh ideas to our customers. We believe that fashion should be accessible to all and strive to make fashion more inclusive and diverse.